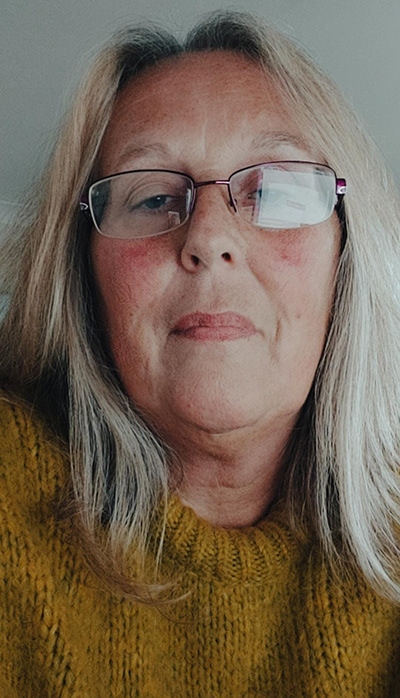 This is me, Karen. Wife, mother, grandmother, dog rescuer, cat lover and photographer. I live on the Wirral, not IN but ON as those in the know say and i have been using photography as my emotional crutch for about 10 years. My beloved husband Chris (a poet and screenwritter) and I would go off one day a week while our three children where at school and my Mum was at university.                  The sense of relief, of freedom we would have as we climbed into our car and drove to where ever interested me was enormous. When my Mum was diagnosed with cancer and I became her full time carer it became even more important for me to escape and photography has helped with that. 
Sadly my Mum is gone now but photography is still with me and I am currently experimenting with film. A couple of years ago I bought two vintage Polaroid cameras at the Photography Show in Birmingham and I have fallen in love with Polaroid film.                                                                        What do i love? All things creative, hot summer days, walking my dogs on the beach, quiet nights in with Chris, my children and grandbabies and the freedom I find when im out taking photographs of places I love.                                                                                                                                     
I love winning awards and exhibiting my work and I am very proud of the image that was shown during the See.Me exhibition in Times Square New York in 2012 where my photograph was seen up on the huge billboards there.                                                                                                                    
In 2019 I began contacting local artists to form a community interest company, Wirral Coastal Creatives, to give artists a place to create, exhibit and sell their work local to where they live. I have had interest from many local artists but unfortunately due to the Covid 19 pandemic that has had to be put to one side but I hope eventually I will find a property to house the artists and we will create an artists hub that will enable local artists to be seen in their community.